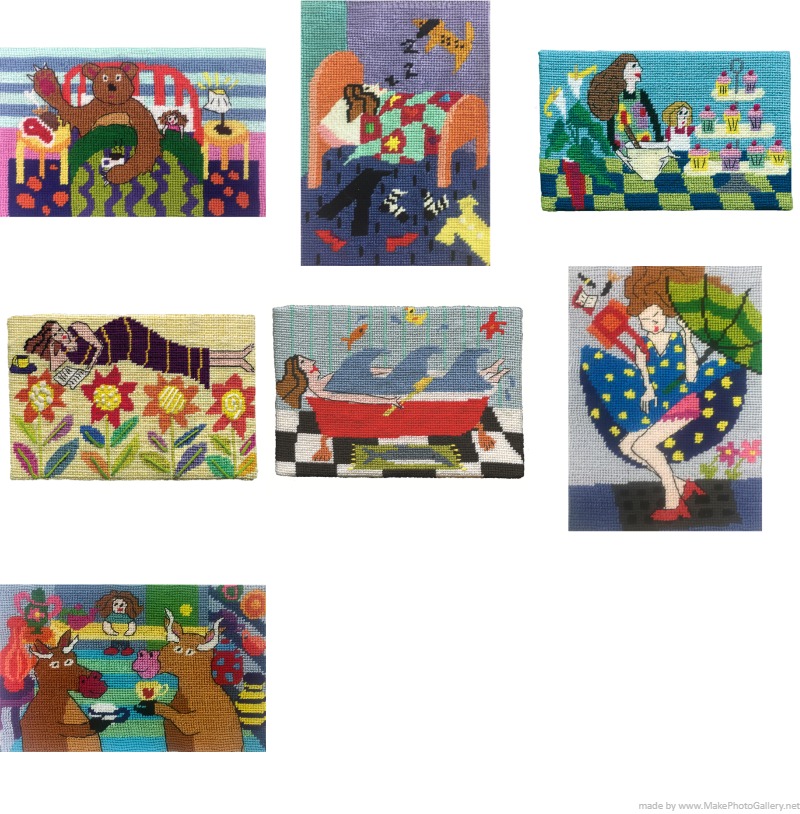 Funky Needlepoint Kits by Jennifer Pudney
If you are into crafts then the Jennifer Pudney range of postcard size needlepoint kits are perfect.
Unlike larger needlepoints that can take months to finish the small size of these really funky designs will make each design fast to finish.
What I love is they are fresh and fun. I have always shied away from needlepoint as the designs have been so drab, old fashioned and chocolate box. Because these are so much fun to do I am suddenly finding needlepoint incredibly relaxing.
Currently, I am completing the one called Catnap. I plan to embed it into a cushion. When it is done I promise to post the photo for you.
The Jennifer Pudney range is fresh, bright and fun. Because of this and the demand and interest, I have received I am proud to say I am now supplying these needlepoint kits in Australia. I am currently the only supplier of these unique needlepoint kits.
Click here to see the range of Jennifer Pudney needlepoint kits. https://www.etsy.com/au/listing/670567373/jennifer-pudney-needlepoint-kits-various?ref=shop_home_feat_3&frs=1
Please follow and like us: