Funky Needlepoint Kits by Jennifer Pudney
If you are into crafts then the Jennifer Pudney range of postcard-size needlepoint kits is perfect.
Unlike larger needlepoints that can take months to finish the small size of these really funky designs will make each design fast to finish.
For those who love to travel with a craft project, the Jennifer Pudney postcard range is perfect. I always take one with me when I travel because they are small and easy to pack.
What I love is they are fresh and fun so much better than the boring kits I have always shied away from needlepoint as the designs have been so drab, old-fashioned and chocolate box. Because these are so much fun to do I am suddenly finding needlepoint incredibly relaxing.
The Jennifer Pudney Needlepoint Kit range is fresh, bright and fun. They are perfect for anybody who is a beginner or an experienced needlepoint enthusiast. Excellent for young adults exploring the joy of needlepoint as well.
Here is an example of what I have done with one of my finished needlepoints from the range: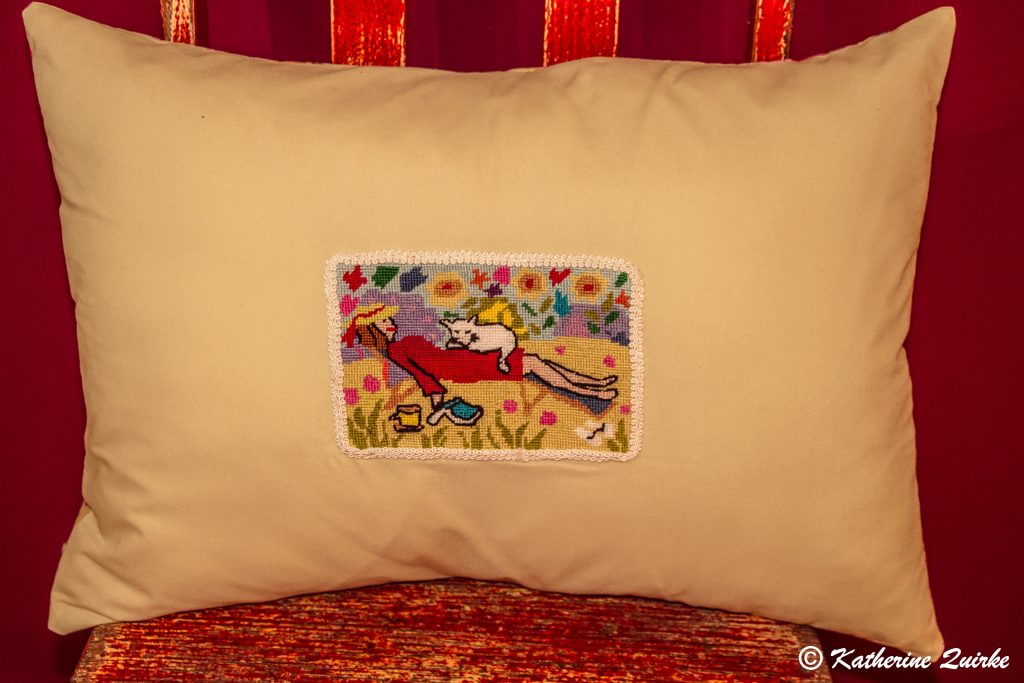 Click on the images below to see the range of the Jennifer Pudney Needlepoint Kits available.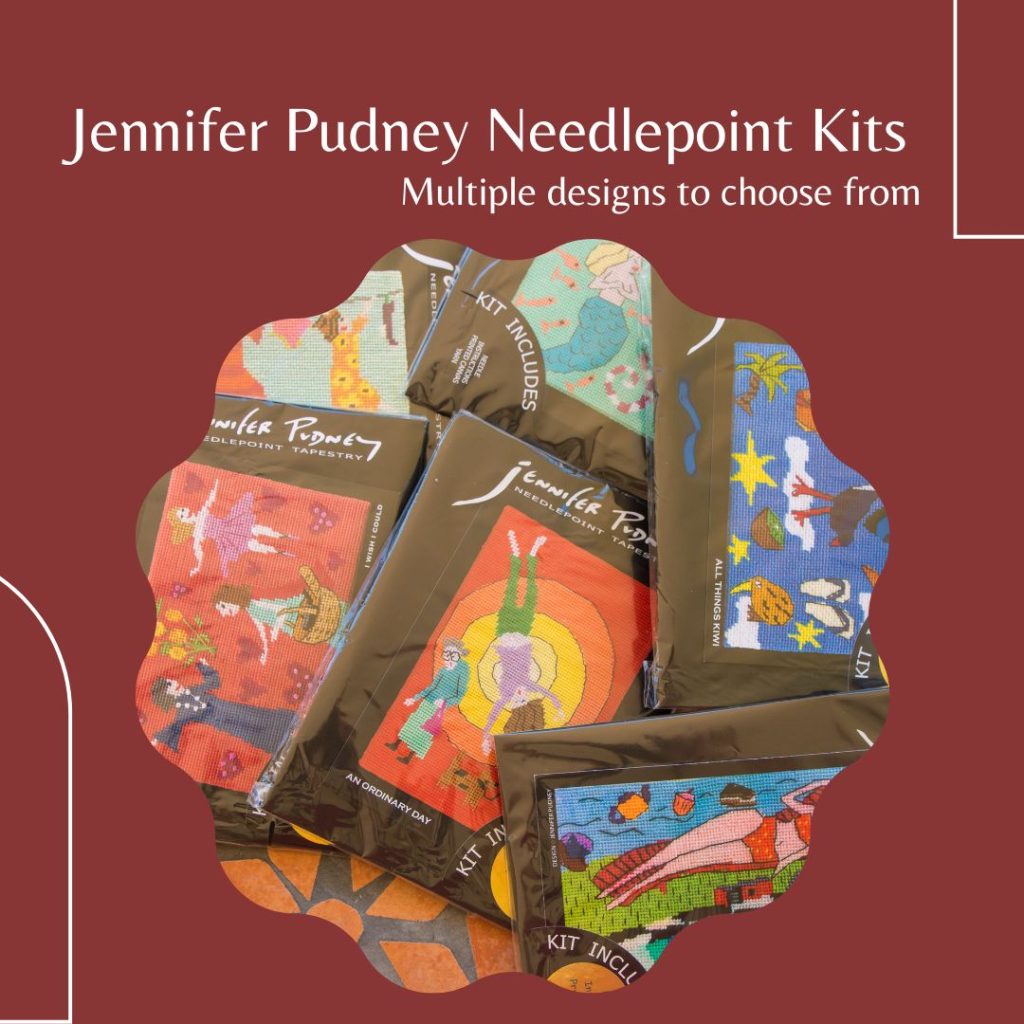 Please follow and like us: