Going back to my passion of scents, natural products and unique crafts Bewitched Angel has been born.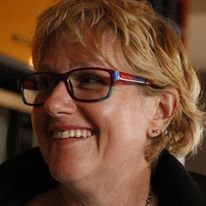 My name is Katherine and I am clairscentient, a lover of all things natural, enjoy creative pursuits and I have a passion for good health.
You will find on my shop candles, unique crafts, unique gifts and essential oil blends. All products are practical useful.
Everthing I sell is infused with passion and love.
Much of the packaging is recycled, for example you may find candles in unusual sizes, containers and jars. Some of the products will be one off, unique pieces sourced from recycled or upcycled products. Others short run items – ie not massed produced in a factory.
You will find your orders shipped in recycled packaging wherever possible.
In addition I offer Angel Card readings. This will be added to the website in due course but in the meantime please contact me with your interest in receiving a reading.